The G1 Ten is a limited edition model developed especially to celebrate the Tenth Anniversary of the launch of the G1 in 1994. We'll be building just ten of these unique instruments.

The guitar features an exclusive 'Silver Carbon' finish, which covers the entire instrument surface including the unique laminated fingerboard. 'Turquoise Carbon' inlays adorn the fingerboard and there are laser engraved Tenth Anniversary details and a special serial number plate for each of the 10 instruments to be constructed.

The guitar will be supplied with a specially developed case, designed as a 'form-fit' for the G1. Using an extremely tough combination of carbon fibre and kevlar composites, along with reinforcing techniques borrowed from the racing yacht industry, the case provides a secure and luxurious 'cocoon' for this exclusive instrument.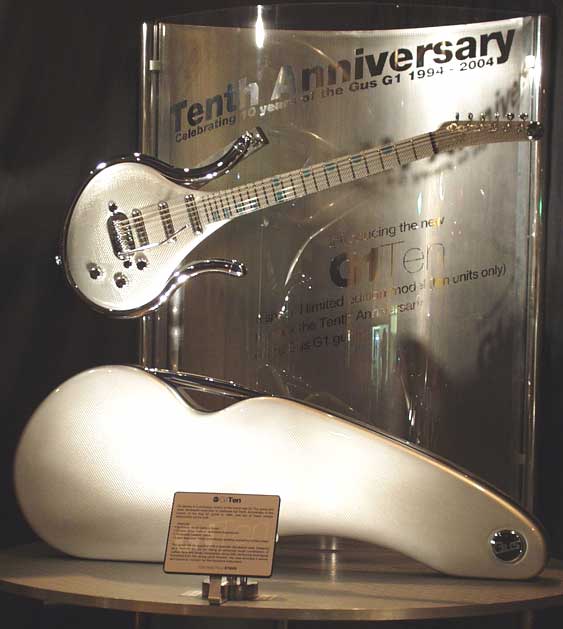 click to enlarge pictures
Product images shown may not be to standard specification and may include some custom features. Gus Guitars reserves the right to alter the specifications in line with their on-going product development.