Harrods are the only stockist of Gus guitars in the world.

As a custom maker, I rarely have stock myself; so if you're looking for a Gus guitar for immediate purchase, then this is the place to find one.

The instruments listed below are currently in stock at Harrods and can be purchased direct from them and shipped anywhere in the world.

Please contact the Musical Instrument Department:

T. From UK: 0207 225 5626
T. From US: 1144 207 225 5626
T. International: +44 207 225 5626

E. Hayden.Johnson@harrods.com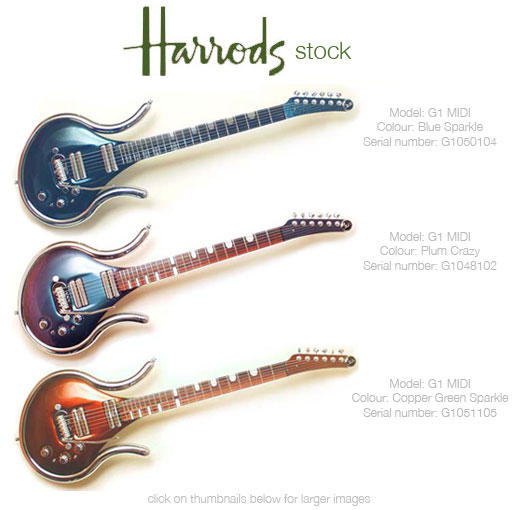 Product images shown may not be to standard specification and may include some custom features. Gus Guitars reserves the right to alter the specifications in line with their on-going product development.