The G3 Four Active shares exactly the same carbon fibre over Cedar construction and hand-made hardware as the passive instrument...the difference lies in the electrics, where we've designed and installed our own 3-band Active EQ - this system is tailored to sync perfectly with our Gus Tube pickups and in conjunction with the 4-way pickup switching, enables you to 'dial -in' just about any bass tone you care to imagine!...from thunderous low end through growling mid frequencies to bright snapping treble you'll be able to make this bass sound exactly how you want!

Like it's passive partner the G3 Four Active is a beautifully balanced players instrument that has been designed to deliver!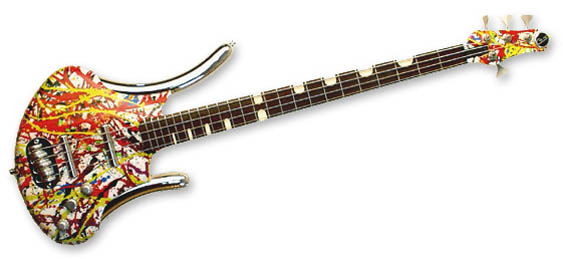 click to enlarge pictures
Product images shown may not be to standard specification and may include some custom features. Gus Guitars reserves the right to alter the specifications in line with their on-going product development.