The G1 'Purple Special' is a one-off creation, the design and specification of which has been influenced by one of Pop and Rock's most flamboyant performers.

Every aspect of this unique instrument has been considered and refined to produce an extravaganza in purple and gold.

Surely the ultimate expression of G1 individuality, the guitar comes with its own carbon fibre case and hand-made strap.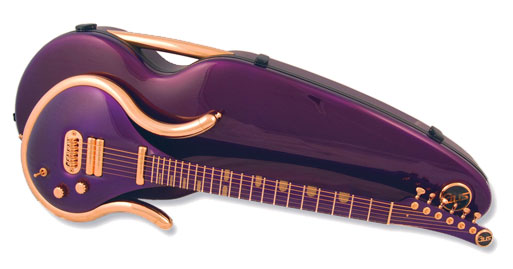 click to enlarge pictures
Product images shown may not be to standard specification and may include some custom features. Gus Guitars reserves the right to alter the specifications in line with their on-going product development.